COVID-19
Updates regarding the impact of the virus on our event.
Masks are recommended, but at not required for attending WasabiCon PDX. 
When you pick up or purchase your admission at the Registration Desk at WasabiCon PDX, you will receive a raffle ticket if you are wearing a mask. 
BONUS: If you show us your Vaccination Card at when you get your badge/wristband at the Registration Desk, you will get another raffle ticket!
We will host a drawing every hour at the WasabiCon Merchandise booth (located next to the Registration Desk) for free stuff and prizes, so stop by and check the winners list regularly. You must be present to win; we won't be shipping items.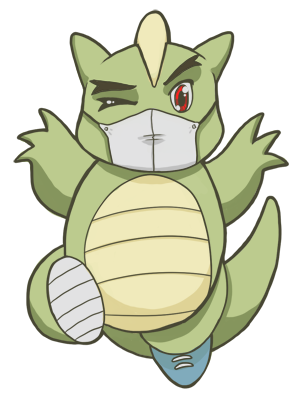 Green Mustard Entertainment will work with each of WasabiCon's hotels and host properties to make sure all reasonable health and safety measures are in place during our convention. However, an inherent risk of exposure to COVID-19 exists in any public place where people are present. By agreeing to be a part of WasabiCon, you understand that you are voluntarily assuming all risks related to exposure to COVID-19, and any potential variants, while attending the convention or any activities directly or indirectly related to it.
You can stay up to date with the most updated information on the CDC's COVID-19 website.