Sponsor & Partnership Info
Showcase your brand to the attendees one of Oregon's most popular conventions!
WasabiCon PDX is a consumer focused media event designed to connect fans together in a fun, friendly, and entertaining environment. Started in Portland in 2012 under the name Newcon PDX, WasabiCon PDX is one of the PNW's most popular anime conventions. WasabiCon PDX is a community driven event made possible by businesses, organizations, and, most importantly, the fans.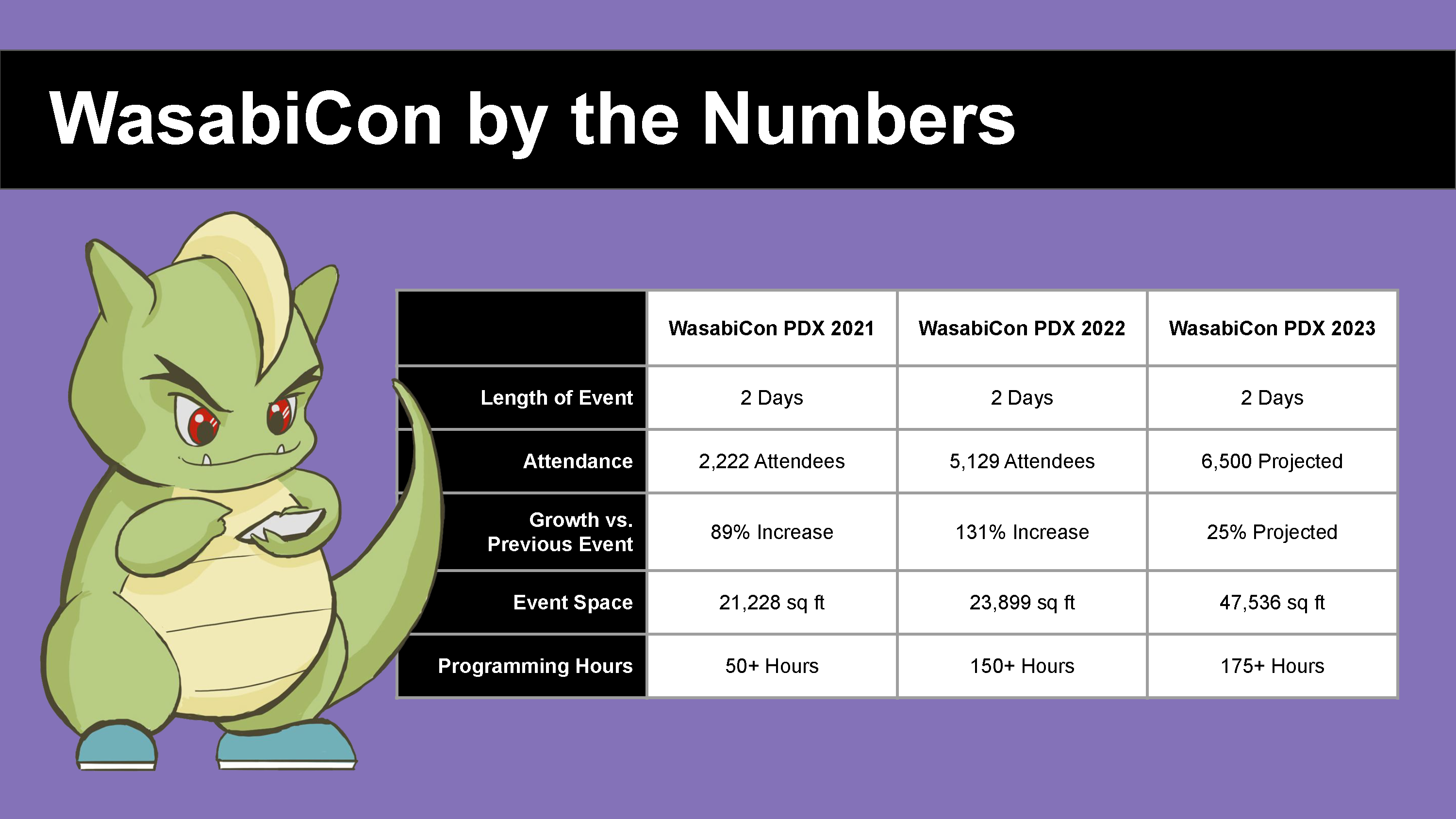 Past WasabiCon PDX Partners & Sponsors
AnimEigo | Aniplex of America | Boxuchan | Bridge City Comics | Discotek Media | Funimation | Kawaii Box | Microsoft | Mox Boarding House | Nerkz | Oni Press | RightStuf | Sentai Filmworks | Things From Another World | VIZ Media